Counselling Services in Dartmouth, Halifax
At Kinesis Health Associates we recognize the importance of mental and emotional health.
We are very pleased to offer counselling therapy, with Deborah Hubble Smith, Counsellor, MC, RCT-C and Brian MacAulay, as part of our health and wellness services at our clinic.
Why Counselling?
The challenges you are experiencing are not "who you are." You are greater than a set of problems. Together with a Counselling Therapist you can examine each challenge, and evaluate how you got to where you are. Through this exploration, you will discover the strengths you have developed along the way in order to overcome your challenges.

---
Deborah Hubble Smith
Registered Counselling Therapist – Candidate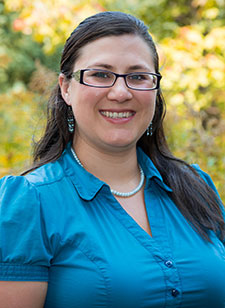 Deborah believes that allowing clients tell their stories is healing. Everyone needs the chance to feel validated and heard. Clients will often discover their own strengths and resources once they have had the chance to be heard. The same is true for couples; Deborah believes that using Emotionally Focused Therapy helps couples reconnect by discovering how their negative patterns of interacting reveal what each partner truly needs from their spouse.
Deborah works with individuals of any age and experience, but also with couples. She would love to meet with you whether you are experiencing:
Depression
Anxiety
Stress
Chronic pain
Trauma
Or if you are struggling to communicate with your significant others; and/or you just need a safe space to talk.
read more about Deborah »
Deborah Hubble Smith discovered partway through her undergraduate degree in Costume Studies at Dalhousie University that although she loved the creative outlet of sewing and designing, her real passion lay in helping people through difficult times in their lives. After many twists and turns along the way, Deborah graduated with her Master of Counselling degree from Athabasca University in 2017, and is eager to put her passion into action as the first Registered Counselling Therapist- Candidate (RCT-C) to work with Kinesis Health Associates.
Deborah's internships as a counsellor at Dalhousie University and The Compass Rose Health and Wellness Centre provided her with a wide variety of experience. She has worked with clients who experience depression, anxiety, chronic pain, the challenges of having ailing family members, and who required assistance during life's transition, to name a few. Deborah views the counselling relationship as a team effort, with Deborah helping clients to uncover the strengths that they possess. Deborah has also recently completed training in Emotionally Focused Couples Therapy, and will begin providing this effective couples therapy under the supervision of Margaret MacDonnell, RCT.
In her spare time, Deborah is an avid reader, and enjoys walking in Shubie Park with friends and her 3-year old son. She enjoys swimming, singing, and spending time with her husband, her family, and her friends.
Affordable:
60 minute sessions for $90 (including HST), and 90 minute sessions for $100 (including HST). Services may also be covered by some insurance plans, call your insurance provider and ask if your plan covers the services of a Registered Counselling Therapist.
Availability:
Monday – 5:00pm to 8:00pm
Wednesday – 5:00pm to 8:00pm
Or by special request.
Please call our office or email Deborah at
deborah@deborahhubblesmith.ca for more information.
Brian MacAulay
Brian believes that the strength and motivation to change comes from within the client where the role of the therapist is to help facilitate change. Brian helps people target their innate strengths while establishing tangible goals and outcomes. He helps support people in digging deep to examine our past mental-emotional concerns that are impacting our day-to-day lives.
Brian has a specialty in Family Crisis, Family Dynamics, Addictions and trauma with significant experience in other areas of mental health and well-being.
At present, Brian manages the Counselling Centre at Saint Mary's University. He has experience working in hospitals, in addictions clinics, with the courts, in private community based practice and the team lead for therapeutic services with provincial Corrections.
With nearly 20 years of experience, Brian has a varied background working with individuals, couples, youth, and families providing support in such areas as:
General stress, anxiety, and depression
Addictions counselling
Domestic violence
Physical injury and disability
Grief and loss
Family counselling
Abuse and trauma
---
Counselling Services Dartmouth | Kinesis Health Associates | (902) 464-2225