Kinesiology in Dartmouth, Halifax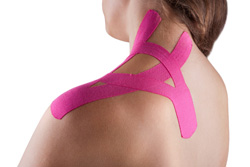 Kinesiologists identify and examine how the human body moves and how it can function better. Our Kinesiologists are highly educated, health care professionals who are experts in the human body. Aiding in the prevention and management of injury, helping clients to reach peak physical performance through the application of sciences such as anatomy, physiology, biomechanics and psychomotor control.
Our Kinesiologists will work with the physiotherapists and chiropractors to create an active rehabilitative plan to help you return to your optimal functional abilities.
Services Our Kinesiologists Offer:
Assessments (With/Under Physio or Chiro)Functional abilities evaluation
Return to work coordination and implementation
Care/program management
Automobile accident or disability claims management
Gait assessment
Functional Movement Screen (FMS)
Fitness testing
Clinical/ Personal Training
Musculoskeletal Assessment
Postural Evaluation and education
Rehabilitative and functional re-training exercise
Fitness conditioning for weight loss, cardiovascular training, and muscular development
Cancer rehabilitation
Corporate health management
Sports conditioning
Health Coaching
Seniors Fitness
Personal Training
If you are looking to improve your health and are considering hiring a personal trainer, our kinesiologists might be a great option. Through completing a four year undergrad degree and taking specialty certifications, our kinesiologists will use an educated and evidence-based approach to build your fitness safely with long term results. Our kins will apply advanced knowledge of biomechanics to take your training to the next level.
Personal Training Fees
$ 75/ hour + HST.
$199 for 3, 1 hour session package + HST.
Our Kinesiologist
Lindsay Pierce, B.H.K. Honours
Lindsay received her Honours Bachelor of Human Kinetics from the University of Ottawa in 2021. Prior to that in 2016, she graduated with a Fitness and Health Promotion Diploma from St. Lawrence College in Kingston, Ontario.
Lindsay has experience performing functional movement screens (FMS), personal and group fitness training, and is passionate about injury prevention, rehabilitation, nutrition, and helping individuals reach their fitness and wellness goals.
Having recently ventured to the east coast from Ottawa Ontario, Lindsay is excited to explore Nova Scotia and all that it has to offer, and spends her free time outdoors exploring the surrounding beaches and hiking trails with her 2 dogs.
Ready to get started? Contact our Dartmouth Kinesiologists today!